The freedom to roam in Sweden
Here in Sweden you have the freedom to roam nature. And, like the most important things in life, it is for free. Just respect the flora and fauna and leave it untouched – so that future generations can enjoy the same right as you have.
After spending any time in Sweden you will notice that Swedes have a very close connection to nature and they love to spend time outdoors at any time of year. We have a rare thing that we would love to share with you and that is the freedom to roam ('Allemansrätten' in Swedish).
You can go hiking and biking through forests or along coastal trails, swimming and kayaking in lakes and seas, foraging for berries and mushrooms, camping, fishing, boating, climbing and generally immersing yourself in nature. The Swedish landscape is yours to explore.
This is the Right of Public Access
Naturally, with this freedom comes some responsibility and this is summed up by the Swedish Environmental protection Agency as 'Don't disturb – Don't destroy'.
Download the brochure: Right of public access – a unique opportunity
Or this short film will give you an excellent introduction on 'Don't disturb – Don't destroy':
This is permitted
Different activities can have a variety of impacts and you can find out more about specific responsibilities from the Swedish Environmental Agency.
Roam free in West Sweden
So grab your walking boots, a paddle and your swimming costume and dive in to discover the great outdoors, Swedish style.
See all nature experiences in West Sweden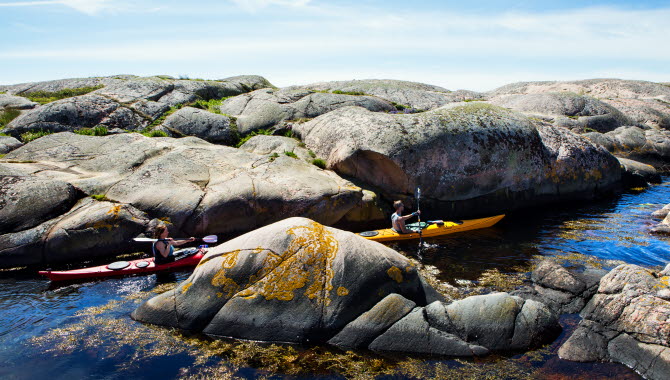 Photographer: Roger Borgelid