Museum of Gothenburg

Gothenburg
Immerse yourself in the history of Gothenburg and West Sweden
The Museum of Gothenburg invites you to experience the history of Gothenburg and West Sweden. Immerse yourself in the sagas of the Viking gods and discover the rich language of art and design in the Middle Ages. Follow the development of Gothenburg from a fortified city in the 17th century and the innovations of the 18th century to its growth into a modern industrial city with a port in the 19th century.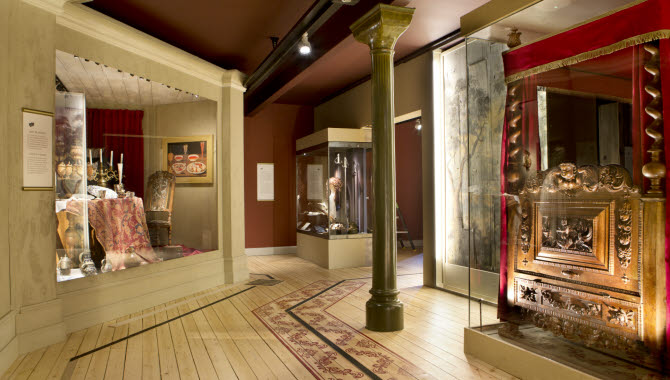 One of the largest cultural-historical collections in Sweden
The Museum of Gothenburg is located in the East India House, which takes up an entire block in the city. You'll find one of the largest cultural-historical collections in Sweden here, telling you about 12,000 years of West Sweden's history. Admire the priceless exhibits in the vaulted cellar, try out the social media of the 17th century, listen to the popular music of those times, help to solve the mystery behind the Silver Heart pendant and much more.
Wide programme range
The museum has an extensive programme of activities with lectures, city walks, debates, children's activities and guided tours all year round. The museum has many temporary exhibitions on current topics as well as its permanent exhibitions. Learn about today's issues in Gothenburg and how the city will be developed.
Food and shopping
The museum's café and restaurant are found in the historic 18th-century vaults where you can choose between sandwiches, pastries and savoury pies. Make a stop in the museum shop if you're looking for a present or souvenir to take home. There are items in hand-blown glass, toys, postcards, jewellery, designer teas and other goodies.