Maritiman

Gothenburg
Museum of life at sea - floating on the water!
Visit Maritiman's floating museum in the port of Gothenburg and make a voyage into the past. You will learn a whole lot of things about life at sea without ever leaving the quayside, plus it's fun and exciting. Climb down into the submarine, where only the periscope connects you with daylight and the rest of the world. Maybe the wide open view from the bridge of the destroyer does more for you.
Fleet with a rich history
The fleet at Maritiman has a wide variety of ships, boats and barges from different eras and with different purposes, functions and history. You can imagine the tales and adventures as soon as you step onboard, but also the heavy grind that was a sailor's lot in the past. The sea air is bound to give you a hearty appetite so find your way to Matrosen, a restaurant on board one of the ships.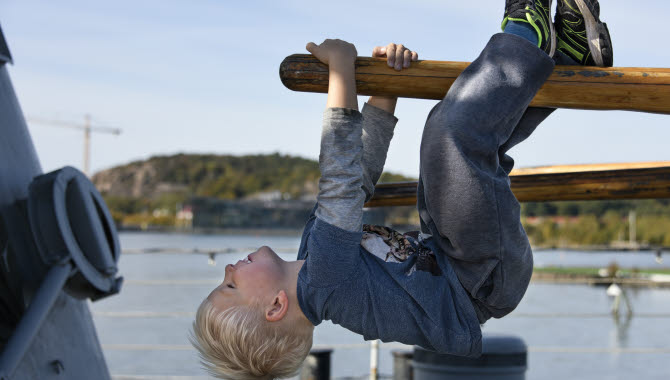 Learn more about the sea
The Sea Lab has fascinating challenges and experiments for inquiring minds of all ages: how a submarine works, how heavy steel ships can float and what we can do to save our seas from pollution.
Adventure for the kids
Children on board Maritiman will find a best friend in Virvelina. She is ingenious, tough and adventurous. She also knows everything there is to know about ships and the sea, and she loves to tell tales of maritime adventures for new, young recruits.