Slottsskogens Hostel

Gothenburg
Environmentally certified hostel in the charming area of Linnéstaden
Slottsskogens Hostel is in Linnéstaden, part of central Gothenburg, where you can choose between single and multi-bed rooms, hotel rooms or apartments for hire. Several attractions, such as Slottsskogen, the Botanical Gardens, Långgatorna and picturesque Haga are all within easy walking distance.
Comfortable accommodation close to everything
Slottsskogens Hostel is in the charming city district of Linnéstaden. There are many cafés, restaurants and pubs in the area, as well as many cultural venues such as theatres, art galleries and museums. The charming district of Haga is close by, where cobbled streets are lined with cafés and shops full of character.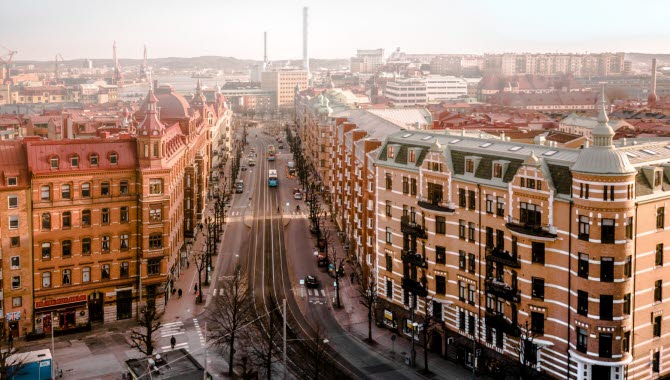 Photographer: Victor Zackrisson/Göteborg & Co
Hostel, dormitory, hotel room or apartment?
Slottsskogens Hostel offers single rooms, multi-bed rooms, apartments and hotel rooms, as well as dormitories that can accommodate up to 16 guests. The hostel has showers and toilets in the corridor, a fully equipped kitchen, living room with TV, a pool table, a sauna, free WiFi, computers in the lobby and a small library. 24-hour staffing and lockers in all shared rooms are included. All rooms are non-smoking.
Do you want to spend time alone? Then choose a single room or a hotel room. Or maybe an apartment would suit you better, where there is plenty of space and the option of self-catering.
Slottsskogens Hostel is environmentally certified by Gröna Nyckeln and the breakfast buffet is organic.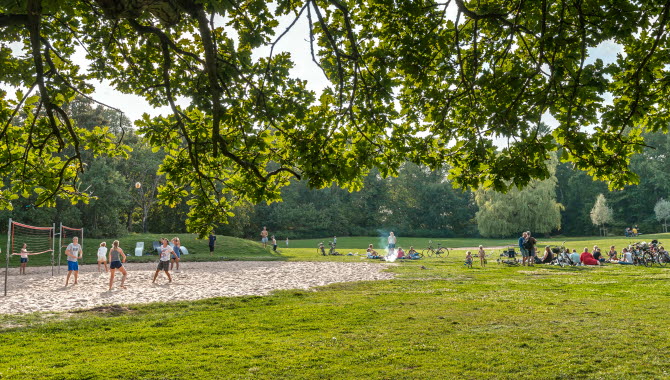 Photographer: Steampipe Production Studio AB
Cycling, walking, coffee and cakes, shopping
You can reach most of Gothenburg on foot from Slottsskogens Hostel and there are several bus and tram lines just outside the entrance. You could also experience Gothenburg on two wheels by joining a two-hour guided cycle ride to the best places in the city.
Green oases and bustling areas
Stroll over to the Botanical Gardens and Slottsskogen and spend some time in "Botan," the largest garden of its kind in the Nordic countries. The green oasis of Slottsskogen is a centre for many activities including jogging, frisbee, mini-golf, beach volleyball and barbecue facilities. For everyone who enjoys the pleasures of childhood you have the Children's Zoo, the seal pond, penguins, moose and "Plikta," which is the largest playground in Gothenburg.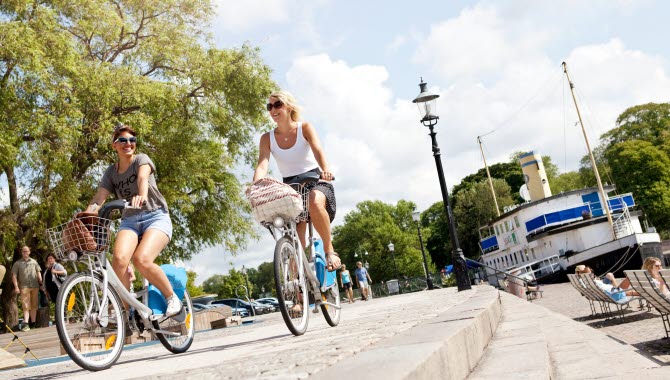 Photographer: Jennie Smith/Göteborg