Strömma Boat Tours

Gothenburg
Boat tours in the Gothenburg archipelago
Allow Strömma Turism & Sjöfart to take you on an unforgettable tour of the Gothenburg Archipelago. There are several options to choose from, including a cruise to Marstrand and a tour around Hisingen. What they all have in common is proximity to the ocean and the assurance of a truly memorable experience.
Ever-changing landscape
Enjoy a guided boat tour around Hisingen, the fifth-largest island in Sweden. Several evenings each week, M/S Carl Michael Bellman sets sail from Lilla Bommen in Gothenburg, taking you on a delightful four-hour cruise. Along the way you can experience verdant meadows, an open cultural landscape, the distinctive Bohuslän coastline, and a vibrant and expansive port.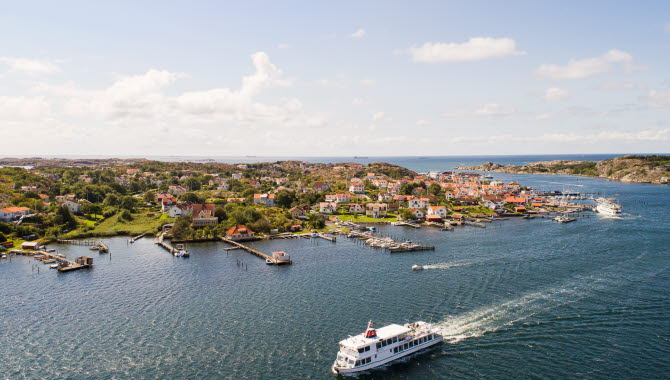 Photographer: Hannes Almeräng
Discover the idyllic village of Marstrand
One of the most popular tours is a cruise on the classic M/S St Erik to the village of Marstrand, famed for its bathing and sailing. During this full-day tour, refreshments are served on the outward journey, and on the return journey you can enjoy a first-rate buffet with everything the Swedish west coast has to offer. The boat also stops for a guided walk on the picturesque island of Källö-Knippla. If you wish, you can travel just one way between Gothenburg and Marstrand.
Extended sightseeing tour
The extended sightseeing tour is a guided tour for those looking to discover the Port of Gothenburg and the archipelago. Step aboard M/S St Erik and learn about the fascinating history of shipbuilding in Gothenburg and the significance of the port and the archipelago to the city, both past and present.