Trädgårdsföreningen

Gothenburg
Green oasis in the heart of Gothenburg
Trädgårdsföreningen - the Garden Association - in the west coast city of Gothenburg is one of Europe's best preserved 19th-century parks. The Rosarium is filled with several thousand colourful, fragrant roses in the summer, and you can stroll around among palm trees and other tropical plants in the splendid Palm House. There are many cafés and restaurants in the area too.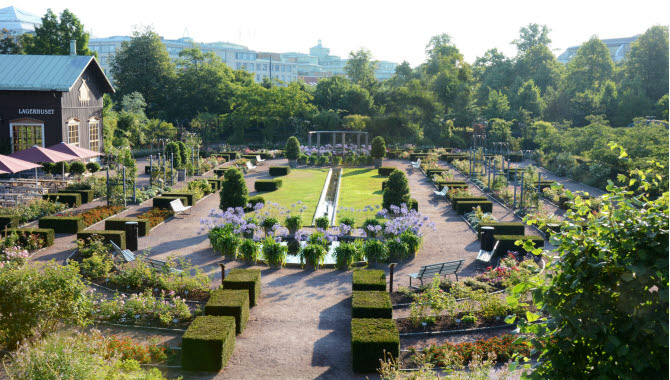 Photographer: Hanna Källberg
See the golden age of garden culture
The Garden Association has been a sea of greenery in the heart of Gothenburg since the 1840s. Rolling lawns, flower arrangements with both indigenous and exotic plants and well-preserved historic buildings all transport you to the golden age of garden culture. Take a walk, rest on one of the many benches or enjoy a bite to eat in the lush surroundings.
One of Europe's foremost collections of roses
Queen of the flowers, the rose has long had a privileged role in the Garden Association park, which you can't miss in the Rosarium. Every summer at the beginning of July, when the roses are at their best, a colourful rose festival is arranged with exhibitions, seminars and lectures.
Plants from the far corners of the world
Made of glass and cast iron, the splendid Palm House is a glittering work of art in the middle of the park. Feel the tropical heat and see dozens of exotic plants, which together provide a marvellous overview of the overseas plant world.