Båstorp farm apartment

Alvhem/Ale
Farm apartment by the breathtaking river Göta Älv
Båstorp's farm apartment is in a beautifully location by the river Göta Älv, just outside Gothenburg. Calm, comfortable accommodation with nature on your doorstep for lovely walks, kayaking, picking berries or fishing.
Rural accommodation with pool, barbecue and garden
When you arrive at Båstorp Gårdslägenhet, you are greeted by sweeping views of beautiful meadows, with the river Göta Älv only five minutes away on foot.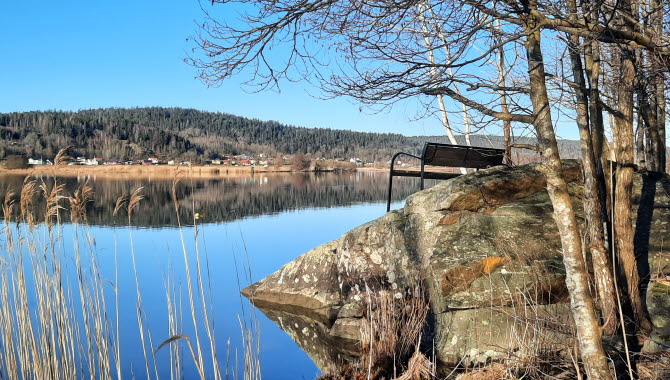 The apartment has a living area of ​​60 square metres on two floors with four beds: one double bed and one sofa bed. The bedroom has a TV and cable channels, the kitchen is equipped with a dishwasher and microwave oven, the bathroom has a spa bath, and you have access to a Jacuzzi and a washing machine.
There is also an outdoor pool and a barbecue area, with comfortable outdoor furniture in the garden, which is well worth exploring. Guests have access to private parking and free WiFi.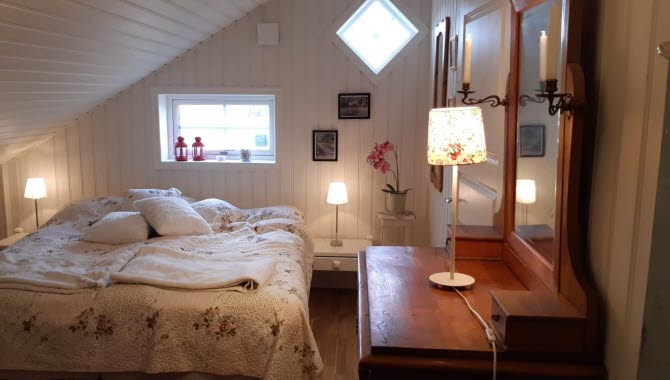 Rural activities
With all the beautiful countryside and the river Göta Älv around the corner, you can choose between relaxing or invigorating activities. There are some really nice cycle paths and many footpaths, including the Pilgrims' path (Pilgrimsleden). Surtesjön is a very popular lake for swimming and canoeing, and Ale municipality is an eldorado for anglers. Relax while picking chanterelle mushrooms and berries in Båstorpsbergen, and then raise your pulse with a trip to Liseberg Amusement Park. After a day on one of the nearby golf courses, a refreshing dip in the pool will almost certainly be appreciated.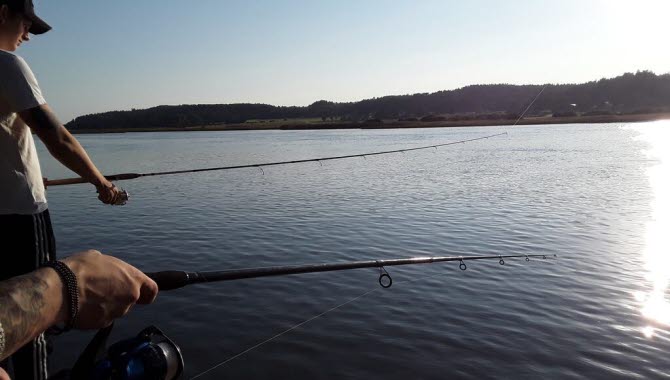 Photographer: Båstorp Gårdslägenhet
Close to commuter trains, the airport and Gothenburg
Båstorp is only 33 km from bustling Gothenburg, 34 km from Trollhättan and 42 km from Uddevalla. The nearest airport is Gothenburg City, 28 km from the apartment.
It is only a 10-minute drive from the commuter station in Älvängen, which takes you to Central Station in the heart of Gothenburg in 20 minutes.