Quality Hotel Grand Borås

Borås
Modern accommodation in central Borås
Enjoy staying in the centre of Borås in West Sweden, close to the shops, entertainment and restaurants. Sleep well in modern rooms, which are equally well-suited to business travellers and families. Go ahead and spoil yourself - book a deluxe room with a private jacuzzi. Eat well in one of the restaurants in the evening, then dance the night away at the hotel's night club.
Indulge yourself
Take the opportunity of going to Ciluette CitySpa at Quality Hotel Grand Borås. It offers many relaxing treatments, such as spa baths and massage, facial treatments and manicures. Spa guests have the choice of winding down in front of the fireplace in the relaxation area, sitting in the warm Japanese plunge pool, enjoying a sauna or taking a dip in the cooling tub.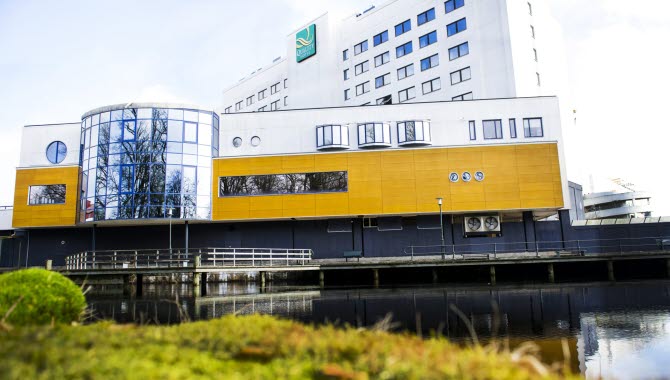 Dinner or celebration?
Food and drinks are served for all possible occasions in the restaurants. Just enjoy a marvellous lunch, dinner or weekend brunch, or celebrate one of your big anniversaries!
Conferences
Quality Hotel Grand Borås is very well equipped for conferences, having 16 flexible conference rooms, very competent staff and a central location.
InfoPoint
Would you like more ideas about what you can find nearby? This hotel is a certified InfoPoint where you can pick up brochures and maps and knowledgeable staff can help with your questions about the area.