Ekelundhuset

Horred
See the manufacturing process from yarn to textile
At Ekelundhuset you can follow all the processes in textile manufacturing, from yarn to finished product. Stroll around in the factory and learn more about weaving, then visit the shop where you'll find the whole range of Ekelundhuset's products. Take a break and rest your legs in the café and restaurant.
Weaving display in the factory
There's a lot to see and experience during your visit to Ekelundhuset. Start by listening to the history of the company and general information about the textile region in West Sweden. You can then make a tour of the factory, see the Jacquard loom from around 1850, multi-colour weaving and more. Don't miss a visit the shop, where you can find many fine goods and bargains among the seconds there.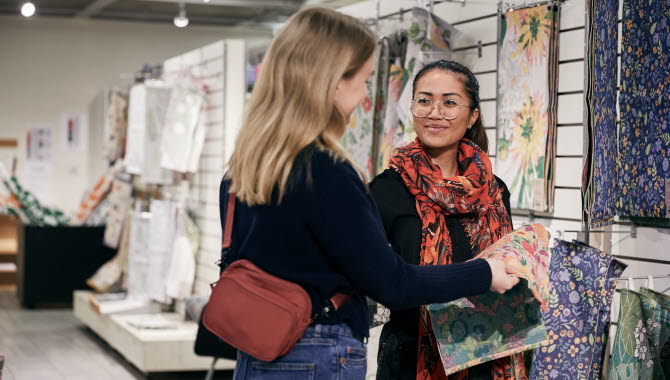 Photographer: Jonas Ingman
Eat and drink in the café
Sit down for a while, take a break and have a bite to eat in the café and restaurant. It has everything from coffee and cakes to light lunches.