Lygnern

Sätila/Mark
Restful stay and active cycling package
Lygnern AB offers accommodation, a restaurant and conference and spa activities in the village of Sätila. The beautiful lake of Lygnern provides you with all the tranquillity and picturesque countryside you need to really get away from it all.
Comfortable accommodation close to nature
Sätila is only 35 minutes from Gothenburg, where Lygnern AB has its Pensionat Kajutan, Restaurang Båthuset, Båthusets Pizzeria and Lygnern Spa and Konferens.
There are all sorts of nature experiences in the area, including walking paths, cycle paths, fishing and canoeing waters. You can book a boat trip with ISA af Lygnern and visit the Ramhultafallet Nature Reserve or enjoy a cycling package along the shores of Lygnern.
Photographer: Nicklas Holmqvist

Photographer: Nicklas Holmqvist

Photographer: Sarah Åkesson
Guest house with two restaurants, conference rooms and a spa
The guest house, called Pensionatet Kajutan, lies just a few hundred metres from the lovely lake of Lygnern. The rooms are named after places along the lakeside and have two single beds, a TV, kitchen, refrigerator, bathroom and a patio. The price includes bed linen, towels, breakfast buffet, WiFi, parking and free access to a gym and training centre next door.
Book a conference here and you can combine good accommodation, a spa and training, as well as time for near-to-nature recovery.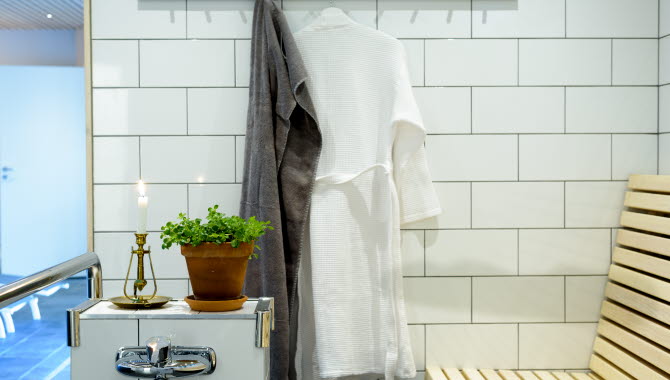 Photographer: Nicklas Holmqvist
Just next door you can either dine at Båthuset restaurant or the pizzeria. The menu includes many seasonal ingredients and there are themed evenings with live music, quizzes and drink tasting. The restaurant can be booked for private parties, kick-off events or company entertainment.
Lygnern Spa offers beauty treatments and bathing rituals, including a steam bath, light therapy, ice showers, foot baths, a hot tub and an outdoor swimming pool. Book the whole of Lygnern Spa together with colleagues, friends or family up to a maximum of 15 people. Bathrobes, towels, tea, water and fruit are all included.
Photographer: Roger Borgelid

Photographer: Göran Åkesson
Weekend cycle tour along lake Lygnern
Together with Kvarnen i Hyssna, Lygnern AB arranges a cycle tour called the "Sjuhärad detour from the Kattegat path", which alternates between lakes, a nature reserve and spellbound woodland. The package manages to weave in charming accommodation, tasty local cuisine, the most attractive cycle routes and walking paths in the region, liberally mixed with culture and history. Most of the cycle paths are asphalt, but there are some gravel roads and smaller tracks, occasionally hilly and requiring some basic fitness.
Photographer: Sarah Åkesson

Photographer: Gert Olsson / Kvarnen i Hyssna
Detour worth the trip
A short detour of about 2½ kilometres from the Kattegat path takes you to the very impressive Tjolöholm Castle. Plan your lunch or coffee and cake at the Fjärås Bräcka naturrum or at the Ramhultafallet nature reserve. Afterwards you should still have time to see the popular swimming area at Sätila Sand and Europe's longest oak pier. The whole point is that you can adapt your trip just as you want.