Textile Fashion Center

Borås
Center for textile science, culture and innovation
At Textile Fashion Center in Borås, West Sweden, research, education, culture and innovation have all been brought under the same roof in a region which has an almost century-long tradition of textile production. Browse new textiles, learn about the history of textiles and buy unique products. Round off the day with a cup of coffee, a bite to eat or a drink in the café or restaurant.
See the unexpected in future textiles!
The Smart Textiles Showroom exhibits cutting-edge textile research in the form of materials and samples, prototypes and various applications. Here it is not about fashion and trends but experimental research to improve our lives, mainly in the fields of resource recovery and durable materials, medical technology and interior design and architecture.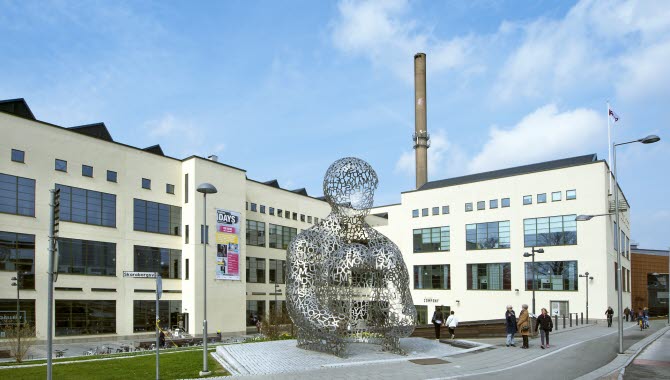 History and future of textiles
The Textile Museum illustrates the meeting point between the history of the textile industry and the future. Prominent fashion designers, textile designers and artists are behind many exciting temporary exhibitions. Try out twentieth-century fashion and different types of textile handicrafts - it gives you the chance to get involved and create your own experience.
InfoPoint
Would you like more ideas about what you can find nearby? Textile Fashion Center is a certified InfoPoint where you can pick up brochures and maps and knowledgeable staff can help with your questions about the area.