Textilmuseet

Borås
One of the best textile museums in Scandinavia
Don't miss this exciting forum and learn about all sorts of textiles. The museum covers fashion, textiles, design, art, the textile industry and innovative textiles, and offers a constantly changing range of fascinating exhibitions related to textiles as well as workshops, showings and different activities.
Textile Power
The Textile Museum has one of Europe's foremost collections of textile machinery. In the permanent exhibition called Textile Power, which was awarded the prize of "This year's exhibition", you can see some of the machinery together with the past, present and future of the textile industry in different locations.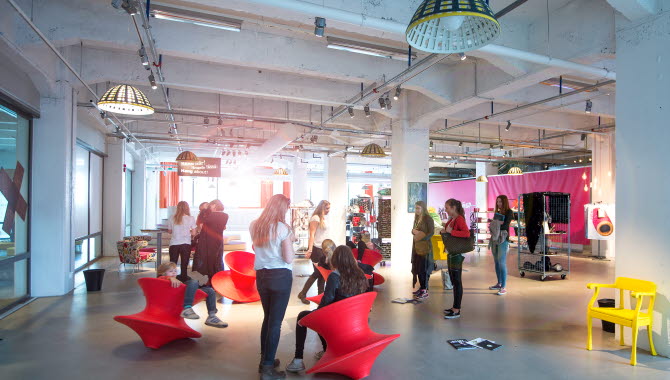 Textile Shock! and DIY
The permanent exhibition Textile Shock! shows the story of textile design from a broad perspective, illustrating its use in many different areas. Try out your own creativity and make things in the DIY section, or try on clothes from a whole century in the Try-on Wardrobe.
Other interesting activities
The Textile Museum is a part of West Sweden's Textile Fashion Centre. There are also other interesting activities such as Smart Textiles Showroom with world-leading textile research and The Company, with its restaurant, pub and café.
InfoPoint
Would you like more ideas about what you can find nearby? The Textile Museum is a certified InfoPoint where you can pick up brochures and maps and knowledgeable staff can help with your questions about the area.