Lysekils Ostron & Musslor

Lysekil
Oyster and mussel adventures in Lysekil
An oyster and mussel tour in Lysekil is a real adventure, with the smell of seaweed and freshly cooked shellfish. You pick mussels and oysters during the trip, then go ashore on a beautiful islet in the Bohuslän archipelago to cook and eat them together.
Harvesting mussels
The tour with Lysekils Ostron & Musslor starts in Norra Hamnen in Lysekil. You take Signe, a lovely boat built in 1952, out to the shellfish farm where you're shown how mussels are cultivated and harvested. You then pick some mussels to cook and taste together.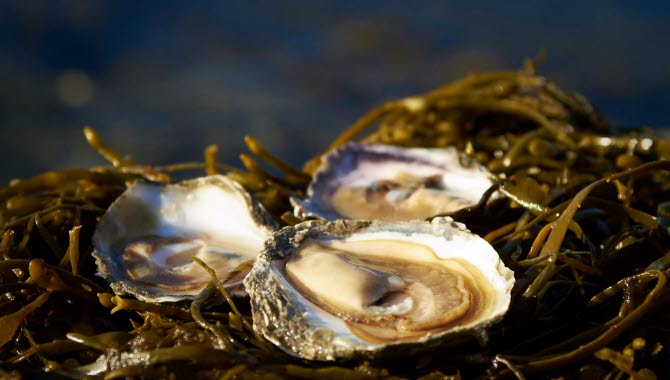 Photographer: Jonas Ingman
Pick some exclusive oysters
Signe then takes you to one of the few oyster banks in Bohuslän. The exclusive oysters called Ostrea Edulis are grown here, which are the original European species, but they are called the Swedish oyster here on the west coast. You can help to pick them and learn more about this delicacy.
Oyster dinner by the sea
To round off the tour, you'll go ashore on Käringeholmen where you can take part in cooking the mussels and opening the oysters, to savour the harvest on the beach. Signe then takes you back to Norra Hamnen, with an unforgettable experience to treasure.