Göteborg Natural History Museum

Gothenburg
Home of biological diversity
The Göteborg Natural History Museum has a memorable experience in store for you. Follow the development of humans, or step inside the mighty Malmska whale. There is a wide range of fauna, from single-celled amoeba to the proud African elephant that has the natural throne in the centre of the mammal hall.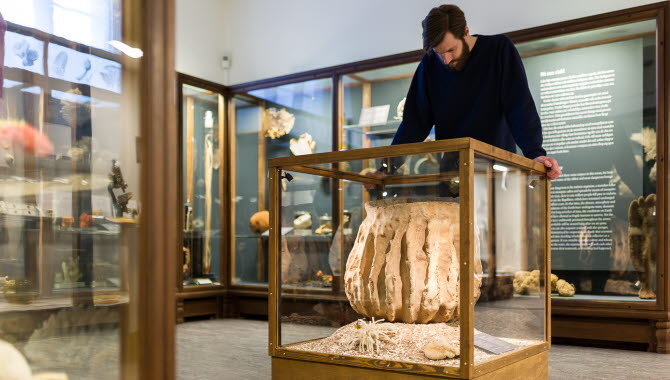 10 million animals
Göteborg Natural History Museum was founded in 1833 and is the oldest museum in the city. There are some 10 million animals in the museum's collection, including a scale replica of Lucy and the world's only displayed blue whale. Using the explanatory models, you can also learn more about the different eras of science. Listen to different talks by internal and external lecturers.
Guided tours
Use the museum's mobile app, where the animals tell you about themselves as you walk around on your own. You can practice recognising different bird calls or learn other exciting facts. Of course, you can walk around with one of the knowledgeable guides on a tour of the animals and natural surroundings.
Café and shop
When you visit the Göteborg Natural History Museum, do feel very welcome to take a break in the museum's café. The café offers sandwiches, cake and lunch, all made with local and organic ingredients as far as possible. And don't forget to browse through the many fascinating items at the museum shop.