Röhsska museet

Gothenburg
Museum of fashion, design and applied arts
During your visit to the Röhsska Museum you'll see the most outstanding examples of industrial and handicraft products. Welcome to stroll around through this fantastic collection, with everything from textiles and furniture to Chinese handicraft, either on your own or with one of the museum's guides.
From handicraft to history of design
The Röhsska Museum can guarantee you an exciting experience of art and design in the middle of Gothenburg, capital of West Sweden. The museum specialises in design, fashion and applied arts. Among other exhibits you'll find Chinese handicraft, works from the 18th century and a large collection of design history from 1851 to the present. The museum also organises a number of temporary exhibitions of Swedish and international artists alongside the permanent exhibition. Every year the Röhsska Museum hosts the award of the world's biggest design prize in monetary terms, the Torsten and Wanja Söderberg prize, with a special exhibition and award ceremony.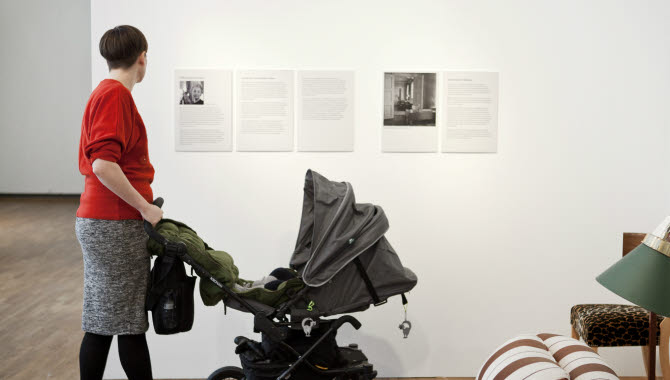 Photographer: Mikael Lammgård
Famous posters
The museum shop offers a wide range of products related to the exhibitions and the collection, including the museum's renowned posters that can be seen in home interior blogs, magazines and digital channels.