Världskulturmuseet

Gothenburg
Historical and social issues in an inspiring atmosphere
The Museum of World Culture in Gothenburg, the capital of West Sweden, has become a meeting place with its thought-provoking exhibitions and activities about current world issues. There is a wonderful mix of international architecture, contemporary art, serious stuff and lots of fun, exciting activities in this award-winning building. Enjoy culture and good food in an inspiring atmosphere.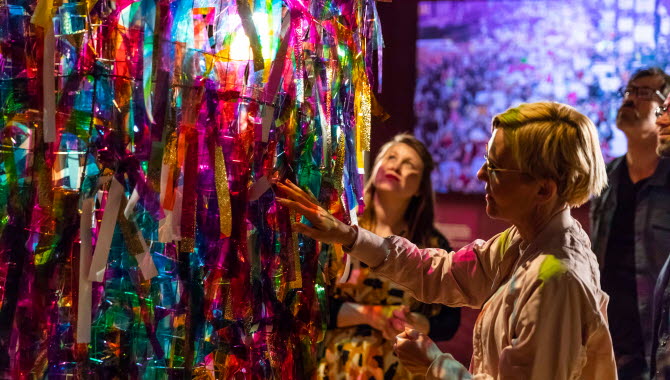 Photographer: Beatrice Törnros
Historical events and topical issues
The Museum of World Culture was opened in 2004 and has been a place for both large and small issues, curiosity and dialogue ever since. The museum mixes historical events with topical issues. The objects exhibited here come from all over the world and represent several millennia of human creation and creativity. Many different topical global issues are discussed here, which reflect the diversity and dynamics in the world.
Wide range of programmes
The Museum of World Culture offers you alternating thematic exhibitions with a wide range of programmes, from film and theatre to seminars and festivals. The museum restaurant and café serves everything from coffee and cakes and lunch buffets to three-course dinners.