Three generations working together
Christer Emanuelsson was just 16 year's old when father Per-Vilhelm and mother Asta started a canoe rental business as a hobby. In his wildest dreams Christer could not have imagined he would still be working for the family firm 40 years later. The name of the company is now Silverlake and his mother and father still help to run the business, ably assisted by Christer's daughter Mikaela.
In addition to canoe rentals that account for about half of the business, Silverlake also offers a host of other nature-based activities that Christer and his parents have developed over the years, they include; camping, hotel and hostel accommodation, as well as a team-building camp.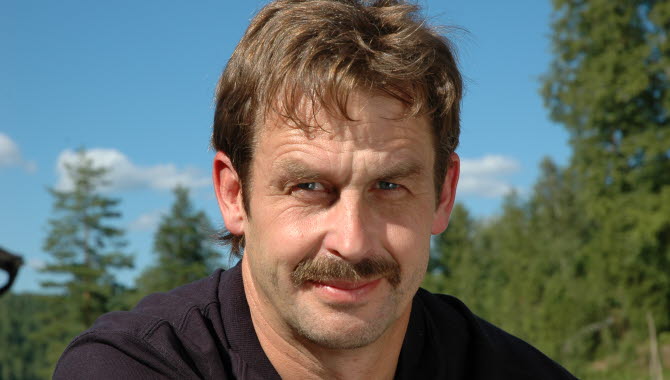 - If someone had said to me in 1977 that I'd still be with the business 40 years later I would never have believed them. I really enjoy working with people because the challenges never end. But perhaps the greatest reward is when I meet satisfied customers, says Christer.
Pristine and tranquil
The name Silverlake was coined in the late 1970s when the then head of tourism in Bengtsfors wanted a name that reflected the drinking-water-quality and pristine lakes of Dalsland. One of the main reasons that tourists make their way to West Sweden, Dalsland and Bengtsfors is because of the lakes and the epic natural settings.
- I think the pristine, natural surroundings and peace and quiet attract people. Many of our guests are from Stockholm and the south of Sweden, as well as from Germany, Holland and the UK. For them it is fascinating to wander in the forest and enjoy the tranquillity, and being able to drink water straight out of a lake, says Christer.
Enjoys meeting customers
As well as Christer and Mikaela, the workforce of Silverlake consists of a number of seasonally employed staff. And mum and dad, who still work for the family-owned company, do this and that. Much of the admin is done by Mikaela, while Christer takes care of marketing the company's products. He also spends much of his time around the various businesses.
- I make sure that all the material is in place when our customers arrive at the team-building camp and make sure that we do everything to make them happy. I spend a lot of time with our customers and this is my favourite part of the job.
Three recommendations on what to do in Dalsland, according to Christer Emanuelsson
Bäckefors ruins: 'This is one of my favourites. You can see the ruins, which are accessible and fascinating, down by the water.'


Dalslands kanal/Aqueduct at Håverud: 'Dalslands biggest tourist attraction – extremely impressive.'


Road and bike path between Skifors and Laxarby: 'This is a hilly road that offers beautiful views and sweeps through the Dalsland countryside.'
Go back to: westsweden.com/72hcabin
Go to: visitsweden.com/72hcabin